Available now!
Pincrediball has been released with a fully playable Tutorial machine! Pick your preferred platform below.
Steam Store (all Operating Systems)
Free Early Access version with all features, plus Steam Achievements! Install it now on Windows, macOS, Linux, and Steam Deck!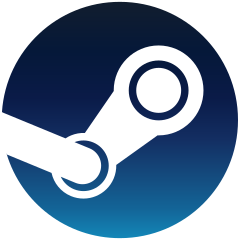 Pincrediball on Steam↗
Itch.io (browser version)
Play the full game on Itch.io, in your browser (where supported). Free to play, but if you really want on Itch you could tip me for the game if you're really inclined.

Pincrediball on itch.io↗
Launch Trailer
Watch the release trailer with actual gameplay footage...
About the Development Stage
The game was a one-person, seven-week mini-sabbatical project. Or at least the initial design and prototyping is. A fully functional DEMO version was released at the end. It includes one full Tutorial machine. Whether we'll ever finish a full game? Who knows!?
The process is largely out in the open though! So that's something to enjoy already. Here's the initial design, but be sure to check the devlog for more frequent updates.
Here's a sketch of the initial design for you to enjoy: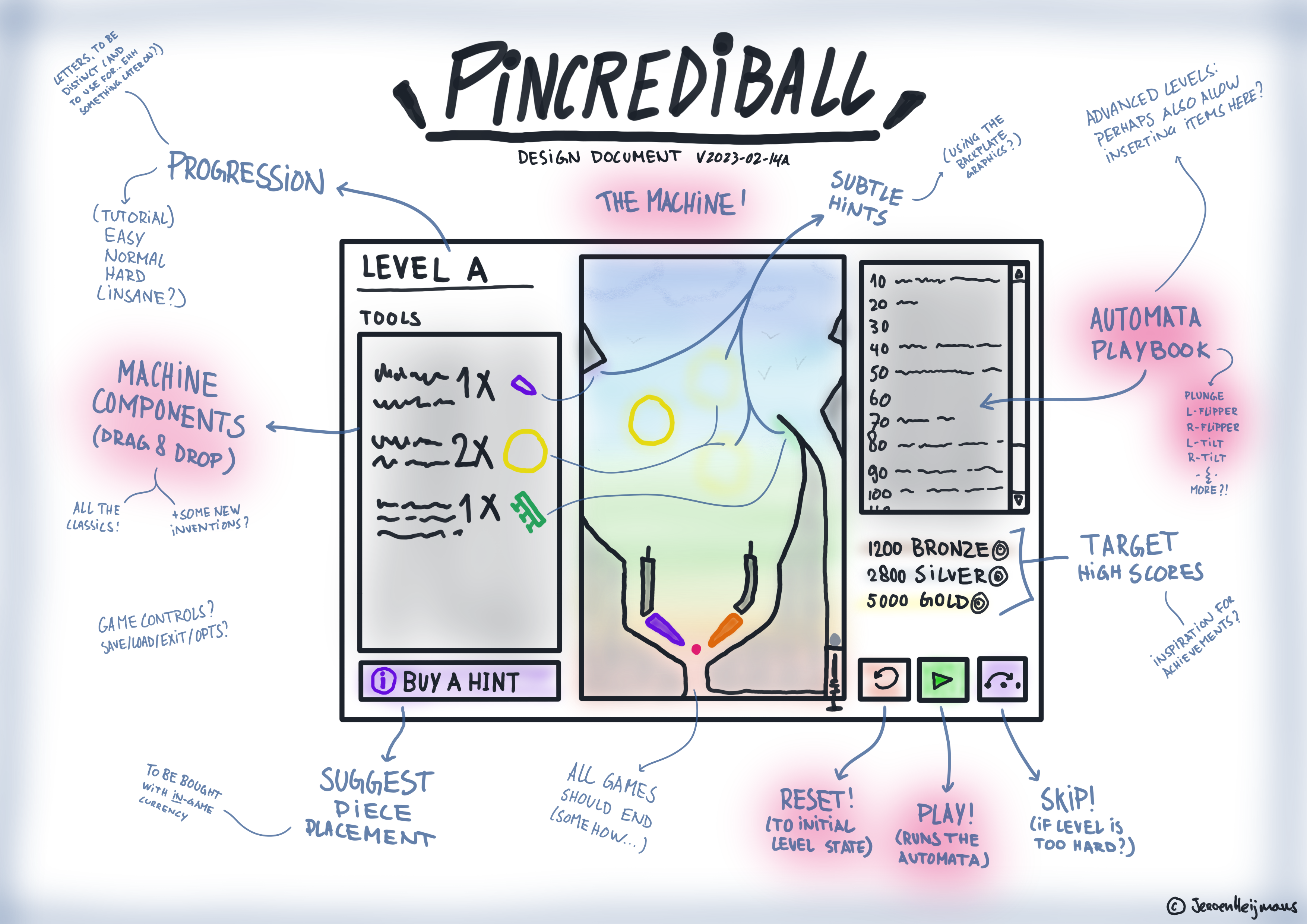 Road Map
What's quite sure is that the design and idea will be completed during Q1-2023 (you can follow active progress on the GitHub Kanban Board↗). What's less sure is when (or if) the rest of the game will be completed. Because it's a side-project, which should remain fun at all times! But be sure to let me know if you're looking forward to the end result; that might push me to maybe complete the game... Who knows!?
Q1 2023
✔ Game design
✔ Website, socials
✔ Prototype
✔ DEMO Release
Q1 2023 - Q2 2023
✔ Finish Early Access
✔ Publish on Itch.io
✔ Earn at least $1!
Q3 2023 - 2024?
✔ Publish on Steam
🔲 Finish version 1.0
🔲 Kickstart(er for) 2.0?